room tour
Hello hello!!
I hope you are all having a lovelyyy week. I started classes this week, so it's kind of fun to be getting back into the swing of things. I have 8 am classes. EIGHT AM. It's kind of nice to get done early?? Anyways, I hope that you are all enjoying the end of September and that the weather around you is some kind of lovely.
I finallyyy have some pictures to show of my room! Joanna, my roommate, and I finished up our room, basically, and here it is!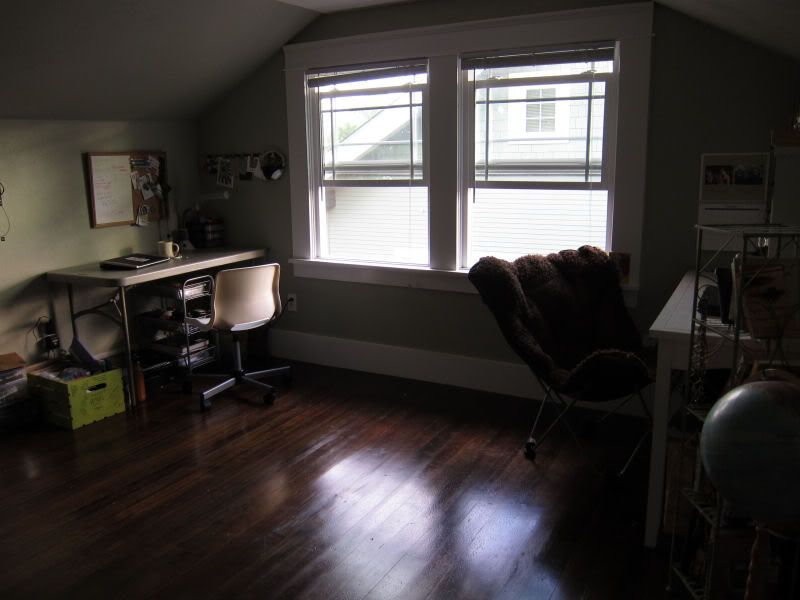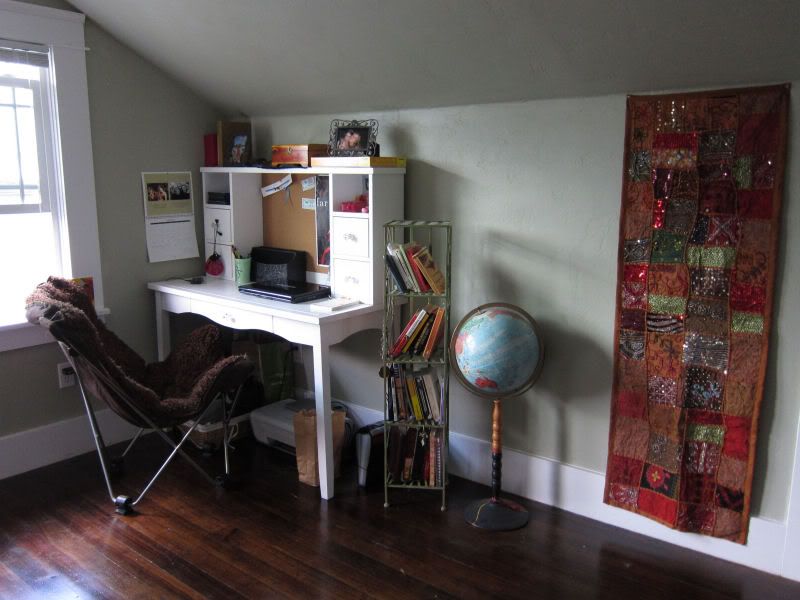 This is the view right when you walk in, and Joanna's desk on the right.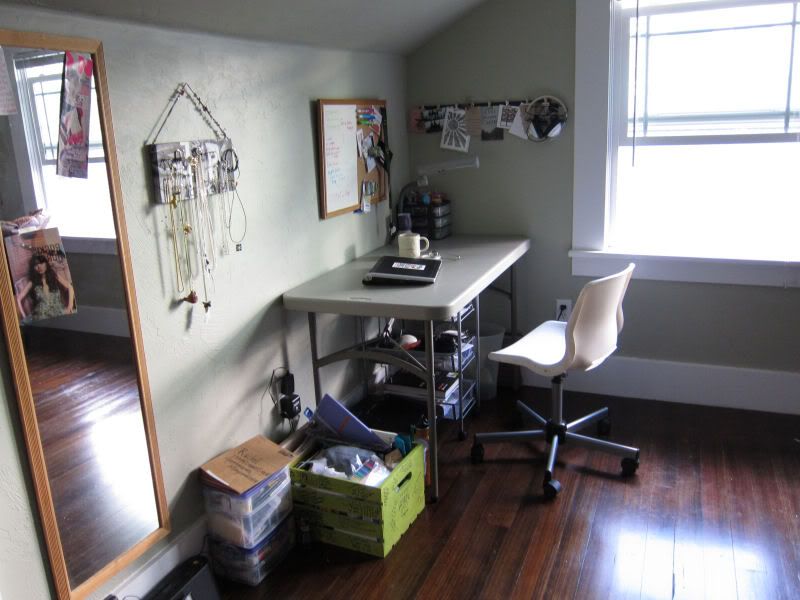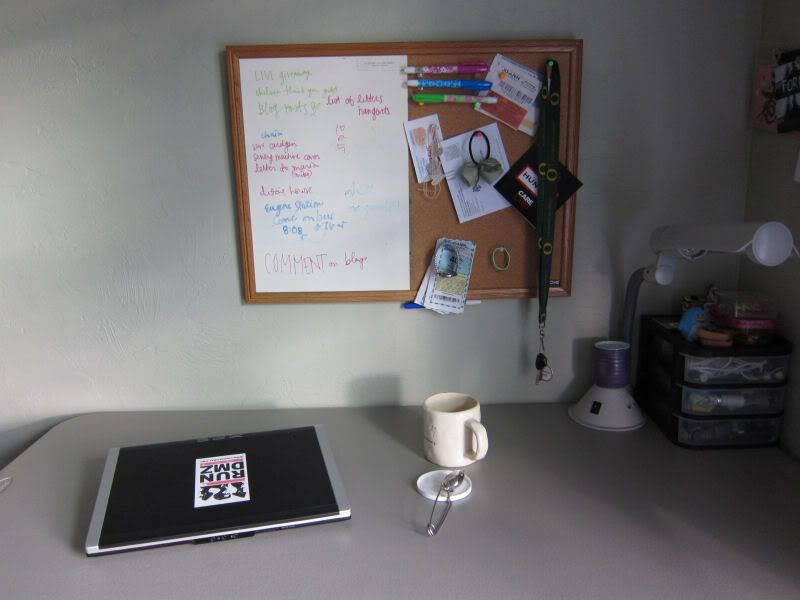 We split the room down the middle, and this is my workspace.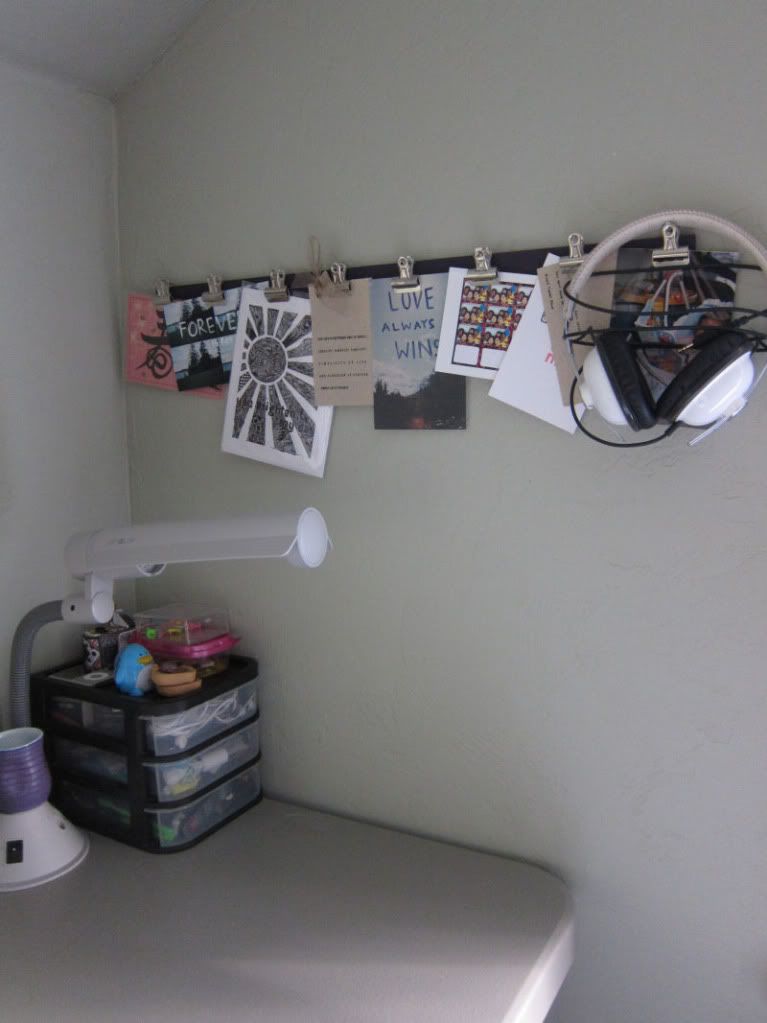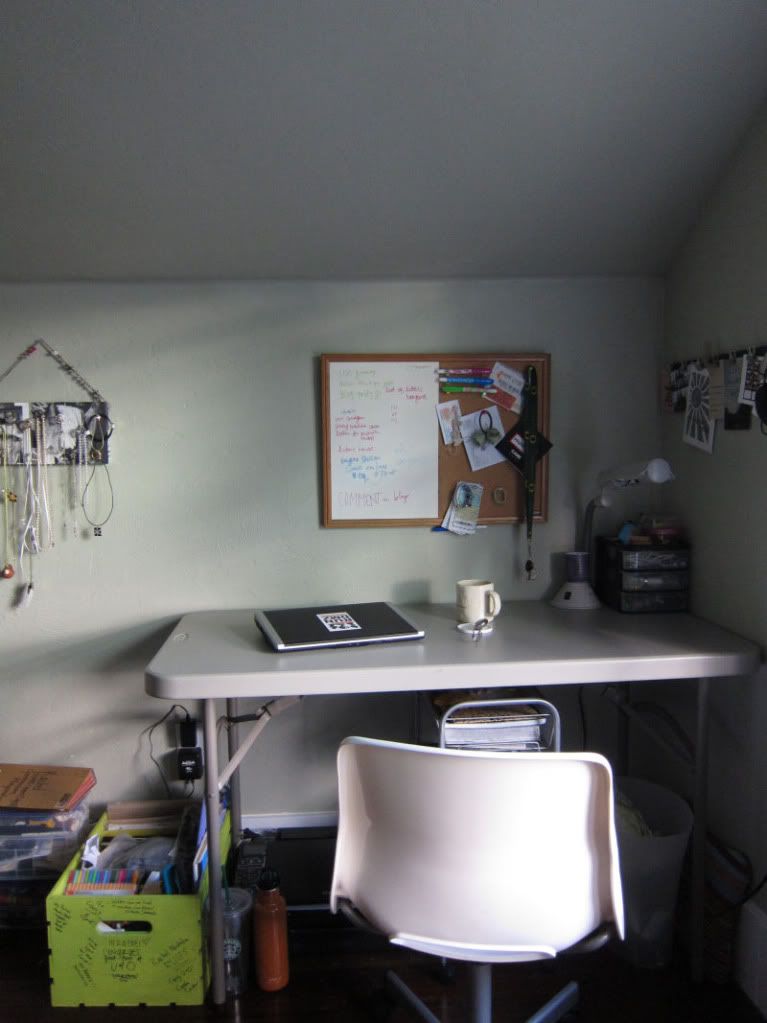 Here is my purple clip thing, thanks to the wonderful inspiration of Elsiecake.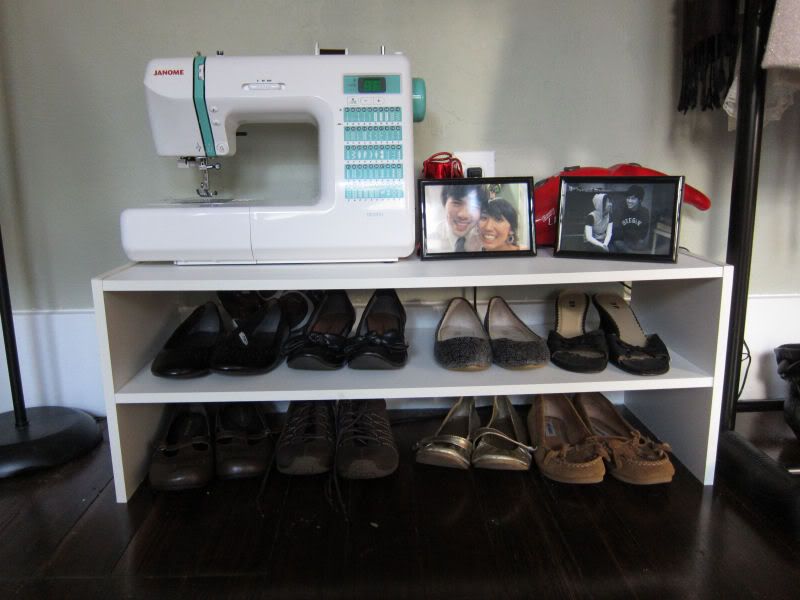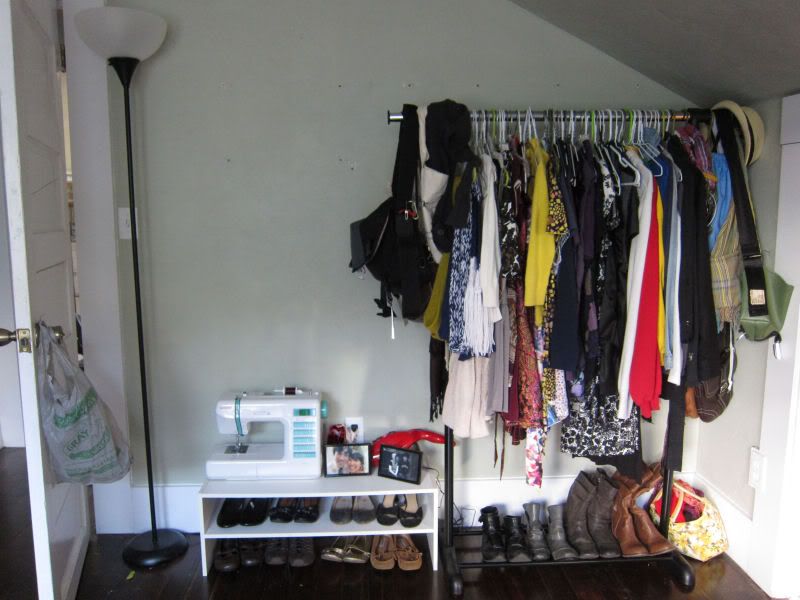 Yess, I have wayyy too many shoes. But, I just love them so.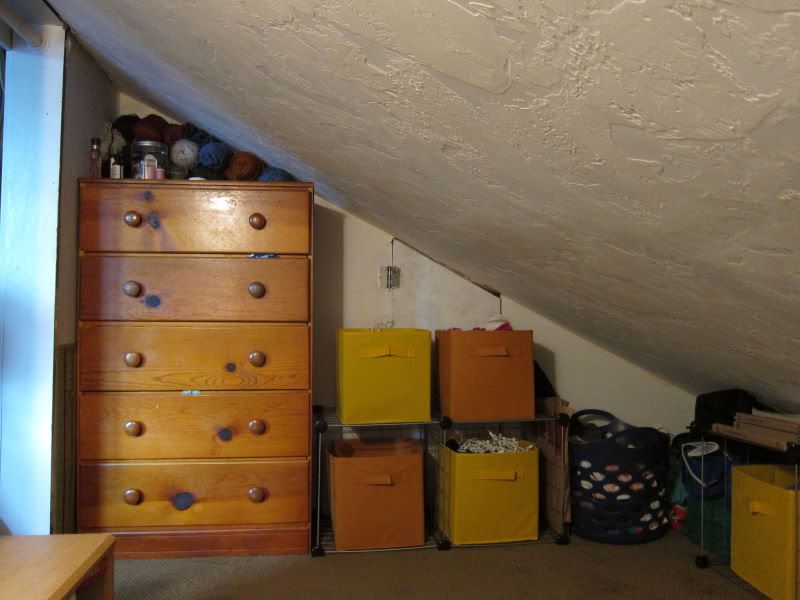 I love this jewelry hanger. I'm only hanging necklaces & rings on it right now, and I love how it looks. Anyone can make it! It's so easy and cheap. I covered a block of wood with paper and then put some nails in it. And the picture on the right is inside my closet, my dresser fits perfectly! The closet spaces are huge, it's like a bedroom in itself.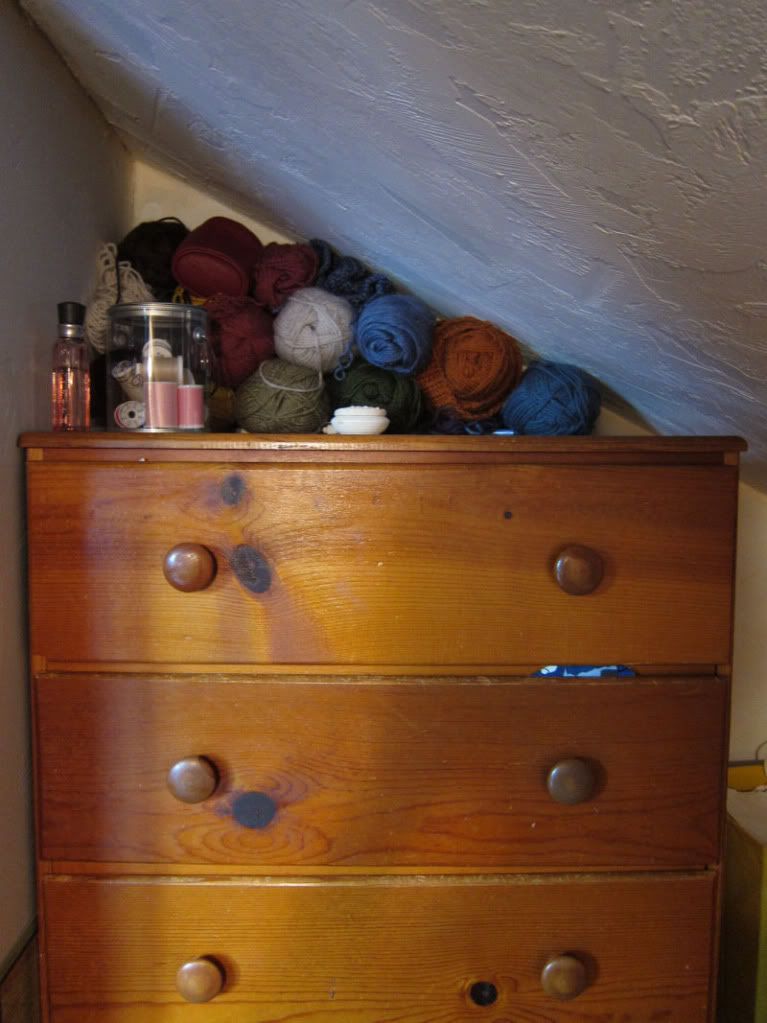 I love the pile of yarn. I can't wait for crocheting season.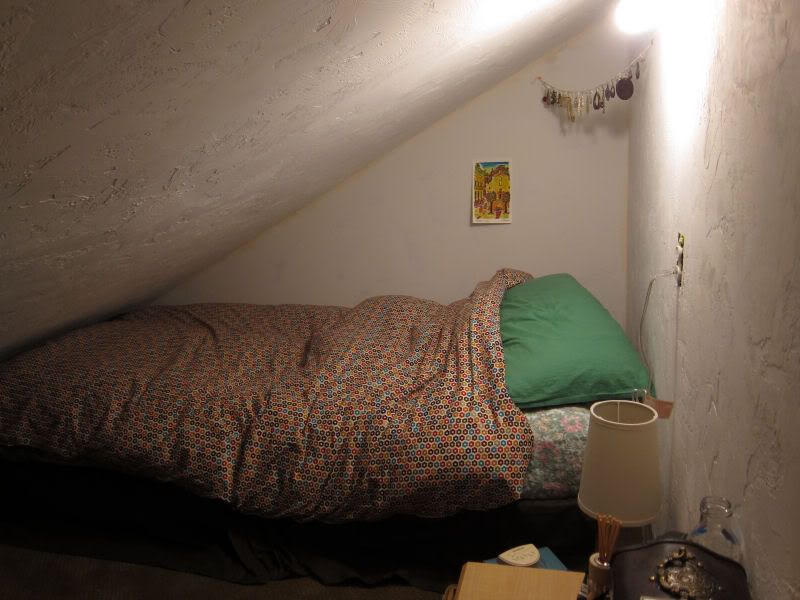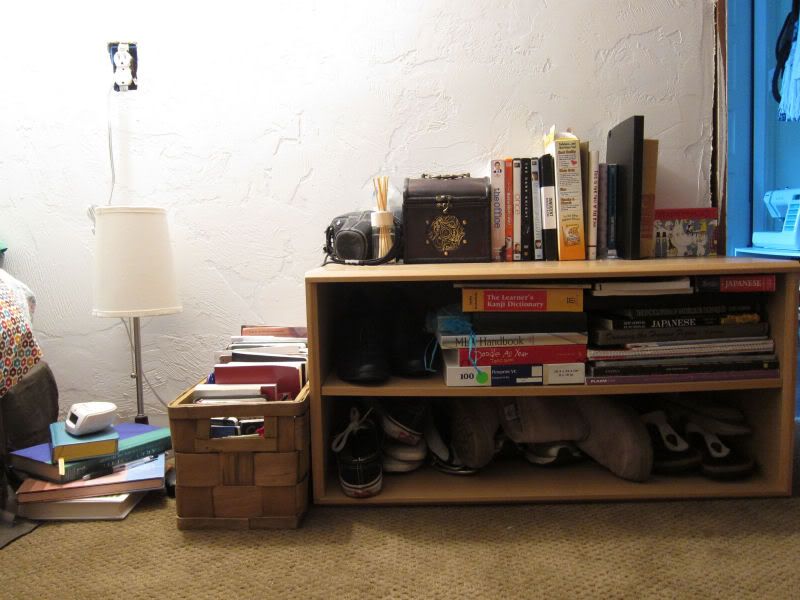 This is my bed! Haha, it look so silly. But, yes. This is where I sleep, and I love it. It's like the little secret fort that I wanted when I was a kid, I finally have it.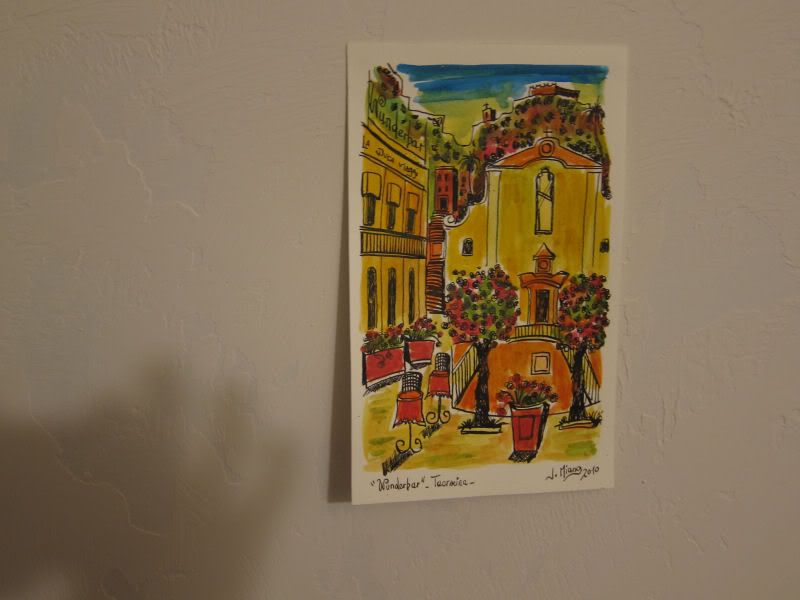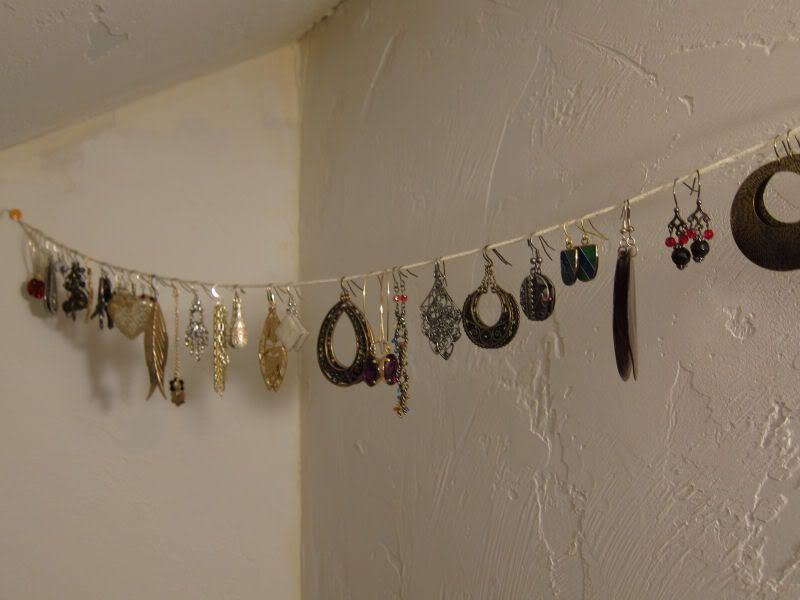 This is a watercolor I got while in Italy, and then a string of earrings. Mmmm, I love this corner.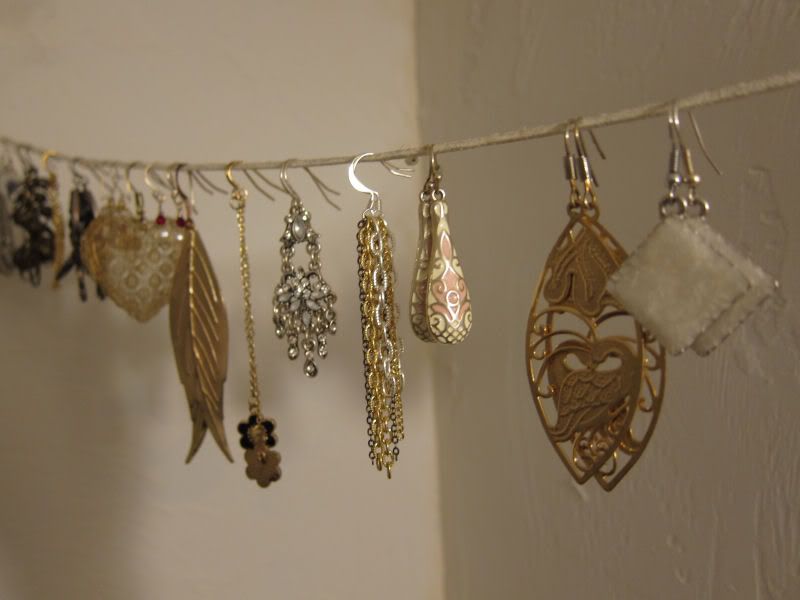 And that is a little tour of my room. Enjoy the rest of Tuesday! <3