the way your hand fits 'round my waist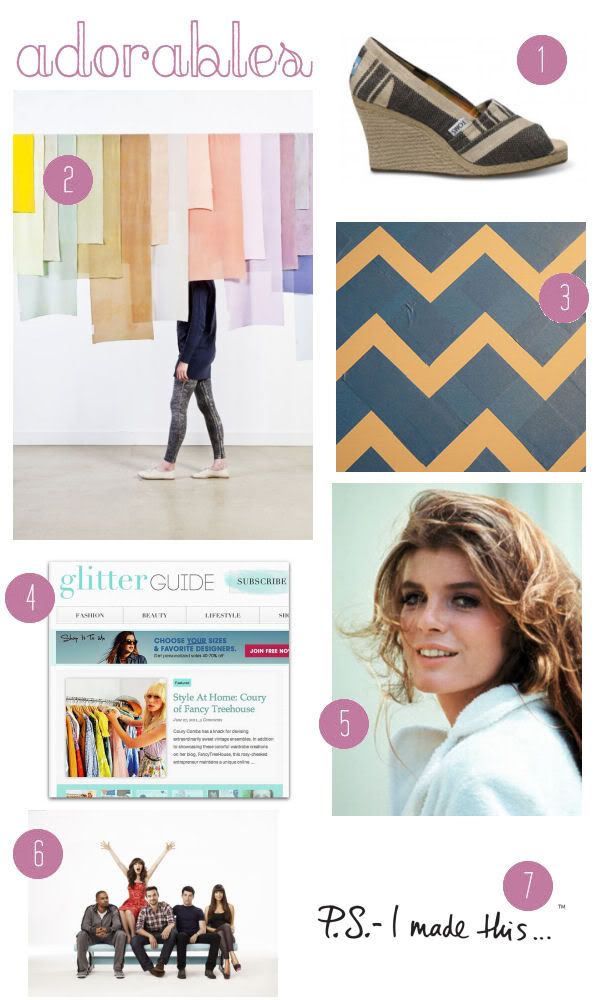 1. my cousin had
these tom's wedges
and i think they are so cute. i want them. i will be taller in them. i always can be taller.
2.
this
is perfectly inspiring.
3. i like
chevron
.
4. i am so in love with
coury
. she's just so utterly sweet!
5.
babe alert
. finally got around to watching the graduate and loved it. la-la-loved it. maybe it was the screaming? i don't know. something about it.
6. ummm, zooey is starring in a
sitcom
. ummm, i'm excited. i will stand here faithfully with open arms...!
7. amazing. i want to make everything on
this site
& hopefully i will. gahh, it's just too good!