2MM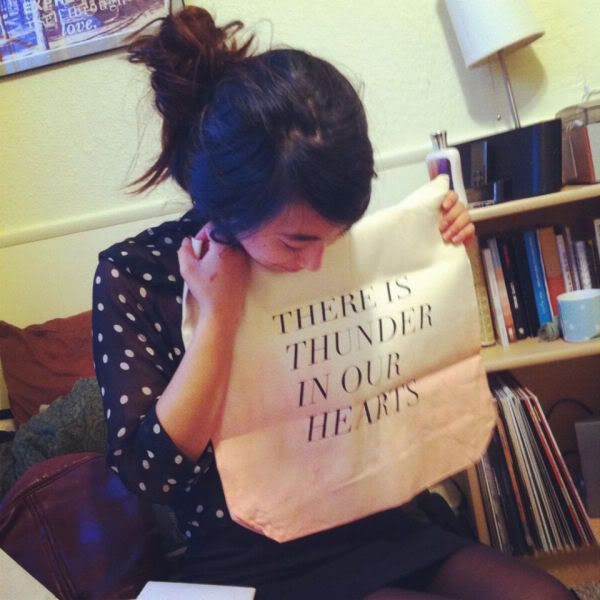 ♥ Smitten with
this perfect bag
this week. I am in absolute LOVE LOVE LOVE. I love it! It's the perfect book bag and perfectly pink. I'm excited to start carrying this around campus and coordinate my outfits with it. Also,
the packaging was sooo pretty.
Can't get over it.
♥ Luke came down this weekend and I couldn't be happier! We didn't do anything extraordinary, but eat some burgers, have some drinks and catch-up with good friends. Mmm. Unfortunately, school was crazy busy this week (even though it was only the first week!) and I ended up doing homework while he was here, even with the holiday. But, still. Being together is the best always! It's just like old times -- together in Eugene!
♥ Moved rooms this weekend. Which was another reason I was super busy. One roommate moved out and I moved into her room. It's half the size of my old room -- basically my size. I LOVE IT! Once I get everything prettified I promise that I will take pictures of everything to share on the blog. :)
♥ Last week was so busy, and this week will be even busier! Huge accounting project due and GMAT on Thursday. I can not wait until Thursday afternoon. Thank goodness that there is always an end to everything!
Hope you had just as wonderful a weekend, and here's to this week! :)