meet & greet: studio meez

It's been fun to run into Studio Meez in the big, vast blogosphere. She's a sweet blogger from the Belgium with cute cute stuff. Her blog is super inspiring -- I like her look on life, her letters and her colorful triangles. Plus, she is super sweet -- you won't be able to resist her after this sweet interview.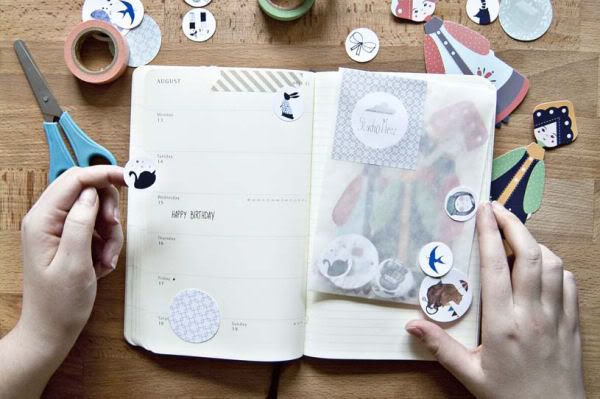 Where do you draw most of your inspiration from?
My inspiration is constantly changing. The most things I draw and create just pop up in my head by random chance. It can be during a walk in nature and the city I live in, being surounded by vintage images or objects that have my interest, the mood I'm in at a certain moment, a scene of a good movie, a specific song...
Why triangles?
Because they are fun, you can make pretty patterns with them and I like there shape! I do like dots and stripes a lot too.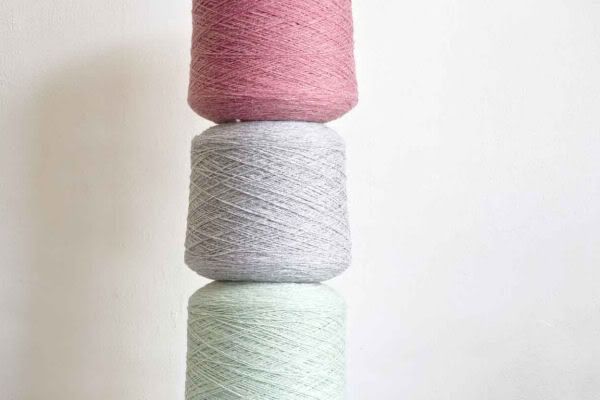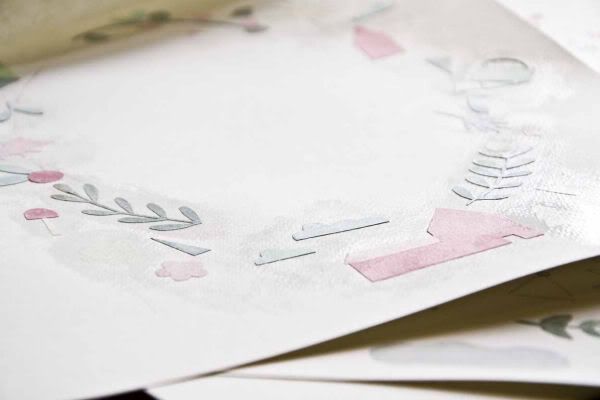 When did you start your shop and can you tell us how the journey has been?
In October my shop will celebrate it's first birthday! Yay! It is almost one year ago that I started my own bussiness and it has been an exciting journey until this point and hopefully further in the future. It also has been a rough road to walk on. Finding your spot between millions of other creative people and to get noticed isn't easy. So far it has been good and a lot has to do with just luck and patience I guess. I have the feeling that I am just at the beginning of all this and that there is a lot more to come, to discover and lot's of growing space for me.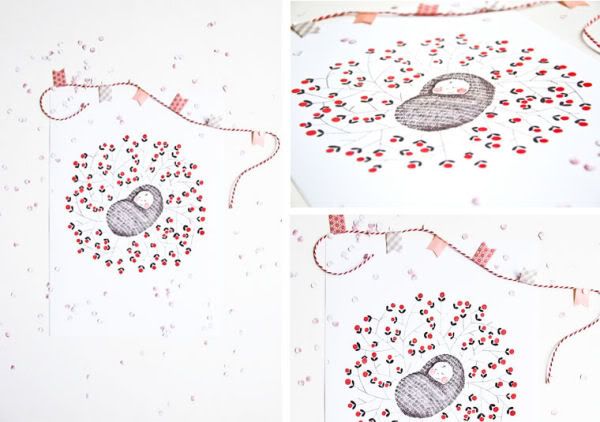 I love your style. How did you develop it?
I like to work in a spontaneous way and never really create something with a certain style in my head. The things I design are mostly coming from an urge to make and create, to give form to the things that are floating in my head. Since I have still much learning and growing to do I think my style will change and evolve together with that.
You have been blogging for two years -- congrats! How has it been? Highs and lows?
Thank you Rachel! Blogging opened a whole new world for me, it is like opening a treasure. A couple of months before I started with my blog I wasn't very familiar with all of this. I started my blog because I liked the thought of having my own little place on the web and as sort of online diary. I was also interested in knowing if what I made could be interesting for somebody else. Until this point I haven't discovered any lows and all has been good. I got to know a lot of great people and I really appreciate that people take the time to comment. My blog helps me learn new ways for creating and to look at the world from another perspective. If I have to say one negative thing it would be not meeting all those wonderful people in real live and have a good cup of coffee with them.