meet & greet: rhea mack

I was browsing through etsy and stumbled upon Rhea Mack's great art. I love her real, personal style with a taste of pop culture mixed into it. It's smart and funny. Rhea was sweet enough to share more about her life and work with us. Enjoy!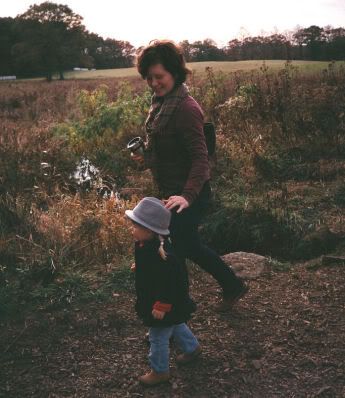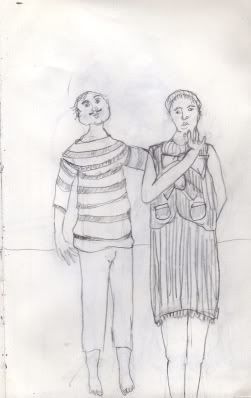 What inspires your work?
Old men movie stars, fancy hats and bow ties, my husband, windows with a view, cars from my childhood, art books, powerful women, museum walking, family photos, old married couples, album covers, and old photos from the Library of Congress photostream.
What is your favorite medium to work with?
Every drawing starts with a Papermate Sharpwriter #2 mechanical pencil.
How did you get into drawing?
I remember being bored in school and drawing a lot in my notebooks during class, but I think I got more serious after I joined my high school art club and we began making trips to art museums all around the mid-west (I grew up in Iowa City, IA). I then made the very serious step of applying to only art colleges, which my dad did not appreciate! Art school was amazing though! It taught me how to draw and gave me so many important experiences. I also found my husband at art school and friends that I will have until I am a wrinkled old woman.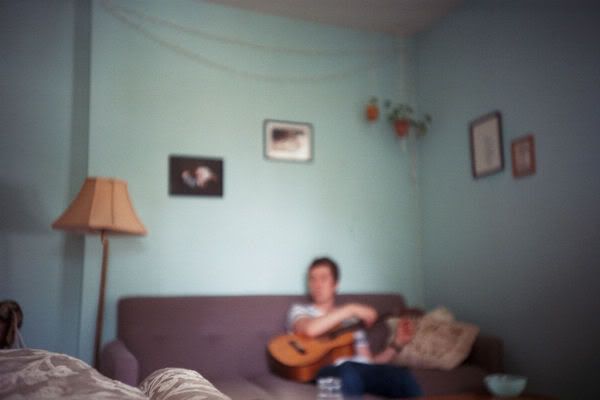 How do you best work?
This is probably a disappointing answer but I do all of my drawing these days cross-legged on my couch with a clipboard. My desk is always too cluttered and crazy to be able to use properly. Terrible!
I like your art because I feel like it doesn't take itself too seriously. I love your humor, and it still gets the job done. What do you want your art to communicate?
Thank you! That's a wonderful question! I suppose I want it to communicate my own complicated and sometimes conflicting feelings about what it means to be a human being these days. At the same time I don't want to take myself too seriously! I try to find a balance.
You have a husband who is also an artist. Do you two ever collaborate together?
We don't, but we should! We've made a few very goofy Christmas videos for our friends and a video for our daughter when I was pregnant but sadly not much else. Maybe you will inspire us! Here is a plug for his amazing work: Peter Mack Art.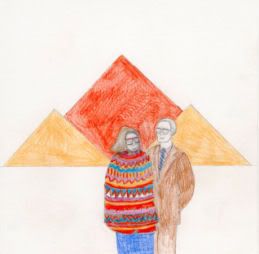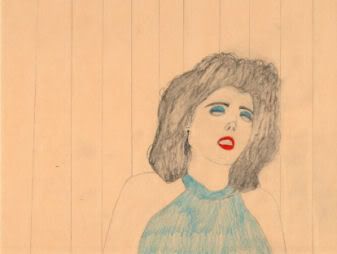 What is your favorite thing about fall?
There are so many things and most of them involve food! Stews and soups, steamy cider and tea, butternut squash casserole, pumpkin flavored everything and crispy hot apple cider donuts. But I also love being able to wear sweaters and wool tights and kick my way through a satisfying pile of leaves. The air smells different and wonderful. It's also my favorite time of year to visit our favorite farms with Edie (my daughter) and the flea market in Rowly, MA to hunt for old pictures and vintage linen.
For those of us who want some everyday Rhea Mack, do you have a blog or tumblr?
Another disappointing answer! I have a blog that I am terrible at updating and I recently started a tumblr page to post videos I like to watch. I will try to be better about updating them both! I promise!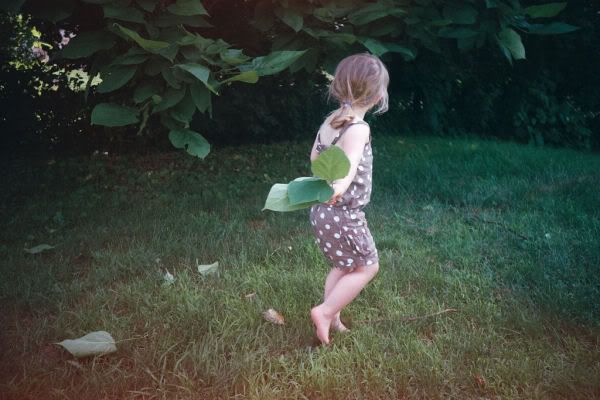 Thanks, Rhea! I look forward to catching up on what you're doing in the future. Don't forget to check more of Rhea's artwork out at her etsy! Rhea has spoiled us with a 15% discount with the code 'ADOREMORE' at checkout until November 15th. Gift someone with one of her wonderful original drawings for Christmas or an everyday gift! Cheers. :)