alice in wonderland
yes, the obsession of the moment.
i found a copy of Alice in Wonderland at my parents house, and I just finished reading it last night. it was so fun to read the actual book, the real thing! it's full of puns and double meanings, it was a fun read! and i loved the pictures in the book!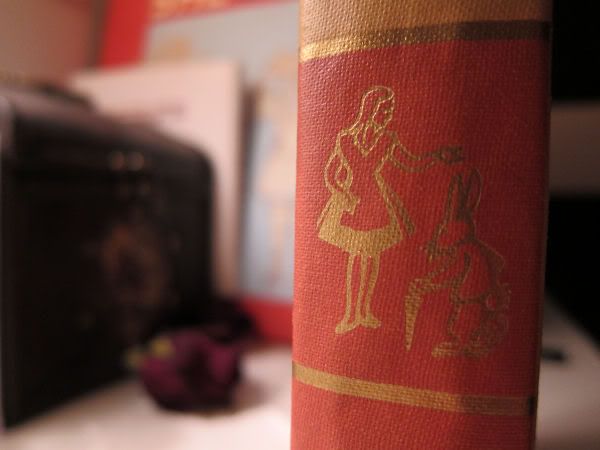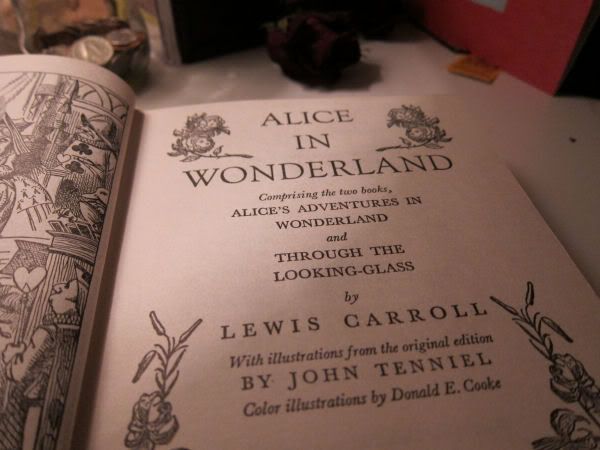 currently, i'm debating whether to switch from an accounting major to an art major. i'm going to try to learn as much about the art industry as current, and what options there are for jobs and such right now. i really would like to do graphic design...! so exciting. so many possibilities. i am just going to pray, and then listen, like a child, which reminds me how i loved alice.
mmmm, i loved the ending of 'alice's adventures in wonderland':
"Lastly, she pictured to herself how this same little sister of hers would, in the aftertime, be herself a grown woman; and how she would keep, through all her riper years, the simple and loving heart of her childhood: and how she would gather about her other little children, and make
their
eyes bright and eager with many a strange tale, perhaps even with the dream of Wonderland of long-ago: and how she would feel with all their simple sorrows, and find a pleasure in all their simple joys, remembering her own child-life and the happy summer days."
oh, thank you, lewis carroll!