Guys Night
We had Guys' Night, last night! It's what I've been working on for the past few weeks and what I've been dying to tell you about, but it was a massive surprise for the guys! The theme was New York and we started the night by driving them around to the front of the house. The boys were greeted by bouncers, which were my friend Ashley and me. They then entered the 1850 Clubb - a speakeasy - downstairs. They played cards and we had a bar for drinks. Here are some bad pictures that I shot in a hurry. (More from my friend, Kari, later! :)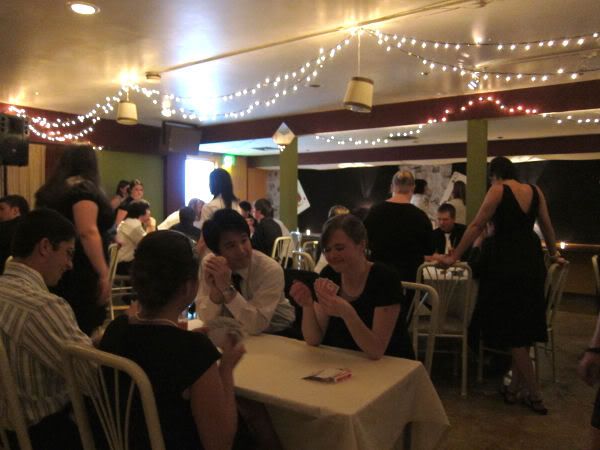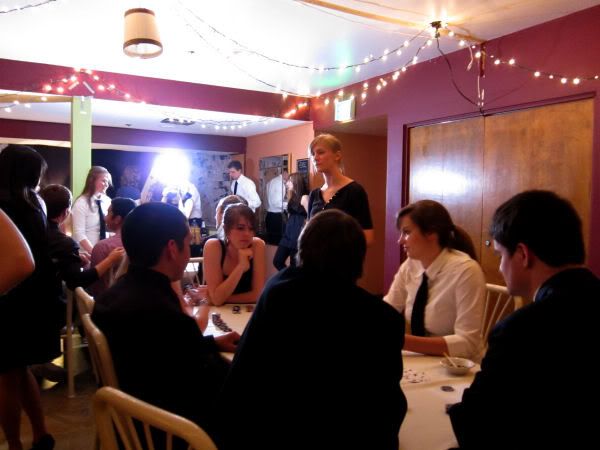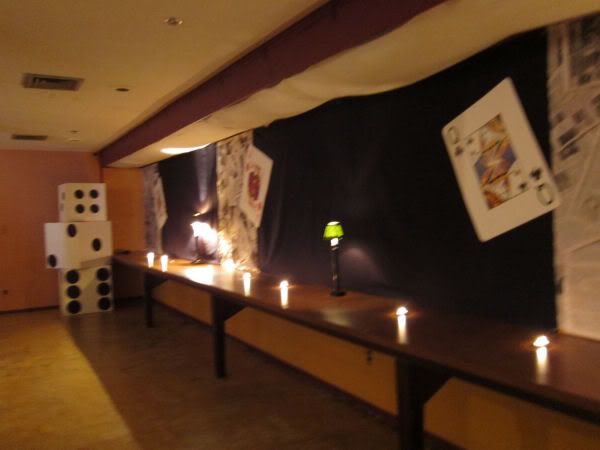 I was in charge of decorations for the whole night. We covered the basement walls with linens and newspaper. Over it we hung some life-size playing cards. We strung Christmas lights along the ceiling for dim lighting, and the sketch look. Tea lights lined the side with dim lamps. There were tables for card playing and a table that served as a bar in the back. One speaker played jazz music as background music.
After playing some cards, they went upstairs where we had a fancy restaurant with some entertainment. The girls put on a skit and did 'Hole in the Wall', like the Japanese game show. We also had a mystery going on throughout the dinner -- about who stole the Statue of Liberty (it was our pastor's cat, of course). The boys ate steak with mashed potatoes and vegetables and ended the night with cheesecake. We then gave the boys letters that we had written for each of them individually and loved on them all with hugs. It was GREAT! I love all of our boys.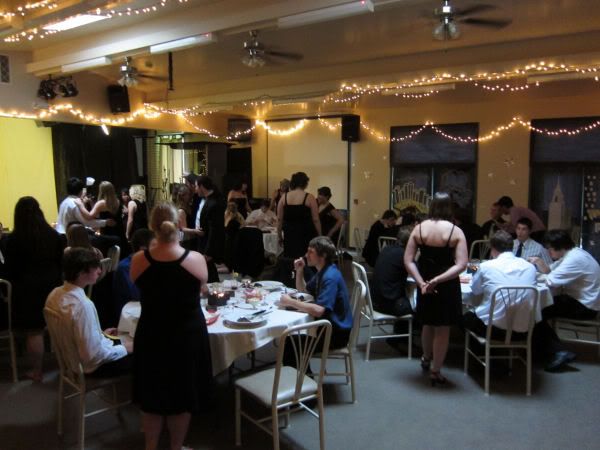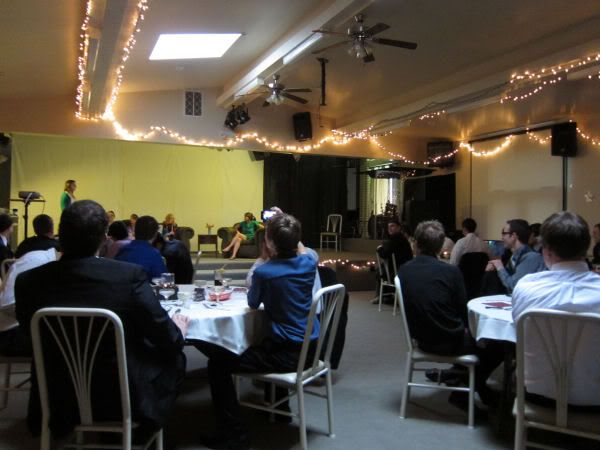 We had them eating in our lower living room. We used the upper portion as the stage, which we light up with two stage lights. Christmas lined the bars and bordered everything to give light. The centerpieces were glass cylinders filled with clear pebbles and tea lights, wrapped up in an outline of the city cut out of paper. We had pictures of the big landmarks in NY that we painted ourselves. And then little place settings for each boy!
To end the dinner, we played a movie of all the invites. We invited the boys by blindfolding them, shoving them into a car and playing an invitation song as we drove around the block. Here's the video if you'd like to take a look! I put it all together and it was the first time I've ever edited anything, so it's fun to see it all done!
And then, there was a dance party! It was super great.
The whole night was a great success and a great way to honor the amazing boys who live in the Onyx House. I love it. I'm so glad it went well and I think everyone loved it! Yaay! And so now, for finishing up the school year and launching cucuco! How are you guys doing? What are you up to? I'd loveee to hear!