christmas gifts!
This holiday season is crazy. I went to the mall on Friday at 10 in the morning. It was great, pretty empty & I loved it. I went to the mall again today in the afternoon, and it was PACKED. I always forget how crazy Christmas shopping is and how BUSY it is. It's kind of mind-blowing.
If you're not up for a trip to the mall, or if you are simply interested, I (
cucuco
) can do special orders for Christmas! My mom just recently ordered a whole bunch of red roses from me. They were a dark red and had a pin on them, both custom designs for just her!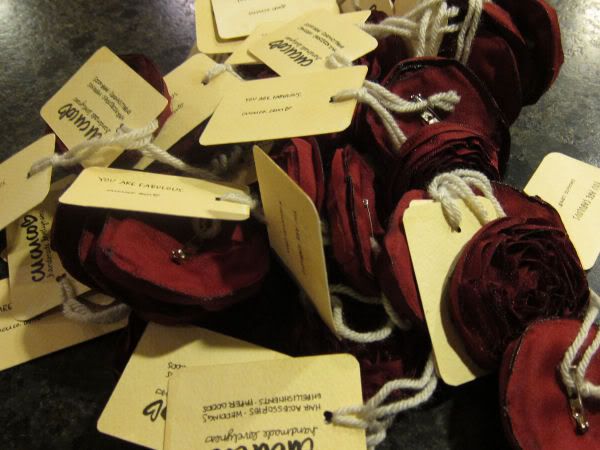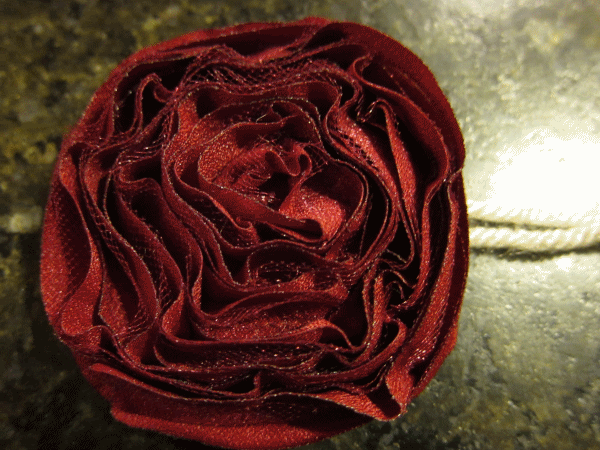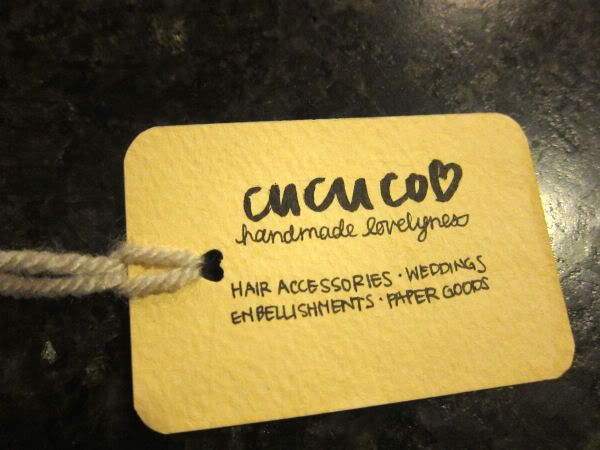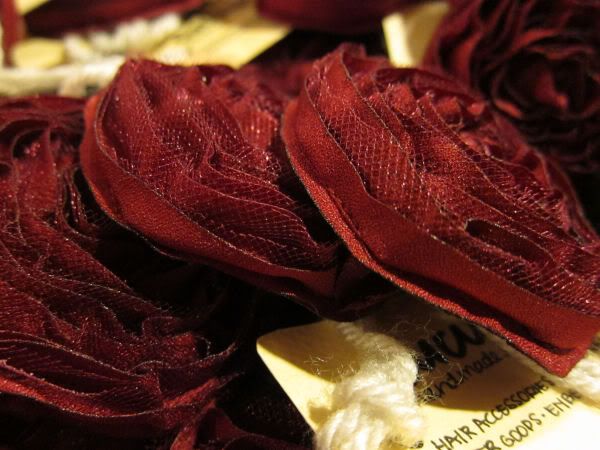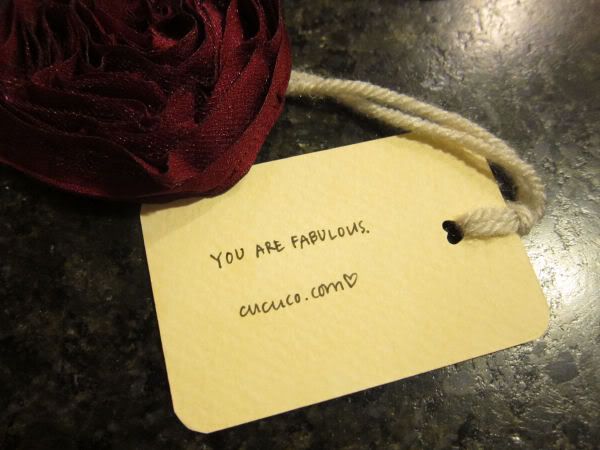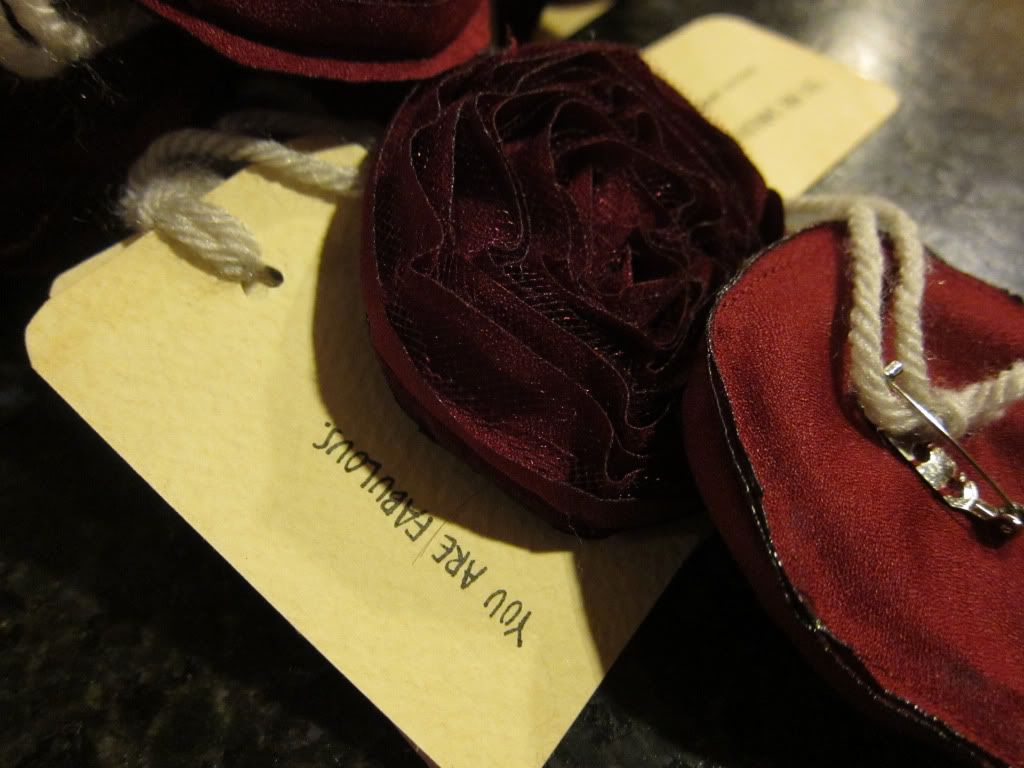 I also did an order for Chelsea, who wanted a custom gray headband.
If you're interested, let me know by e-mailing me at
cutecutecompany@gmail.com
or
request a custom order/item through etsy
. I would loveee to make Christmas presents for you. :)