cucuco business cards!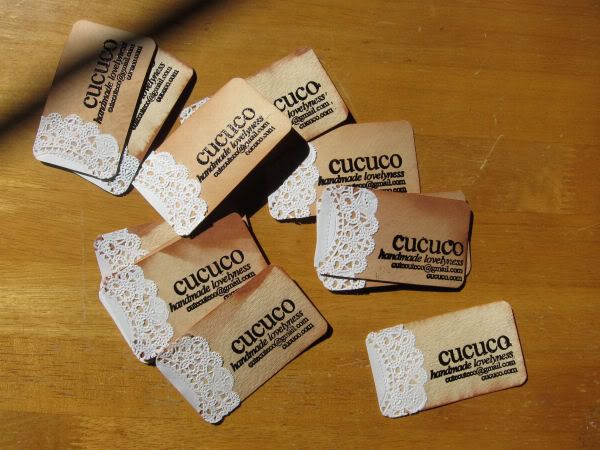 I finally got around to making business cards, after this
inspiration post
, for
cucuco
& I am so happy with them. I had a stamp made with all of the text on the card, and then learned how to emboss it on -- embossing is SO cool. I love texture of it and that's it something more, than had I just printed it. I soaked the cards in tea to give it a nice color, and then sewed on a doily. After this batch, I think I'm going to put less of the doily on the card, but for now it is fine!
Sooo, if you'd like to see one in person -- purchase some from the etsy & I'll send you as many as you like! :)
P.S. I was able to take these pictures in ACTUAL sunlight and I loveee what it does for pictures. Ahh, I wish I could stay home all day so my pictures could always be this good.