j.crew goodness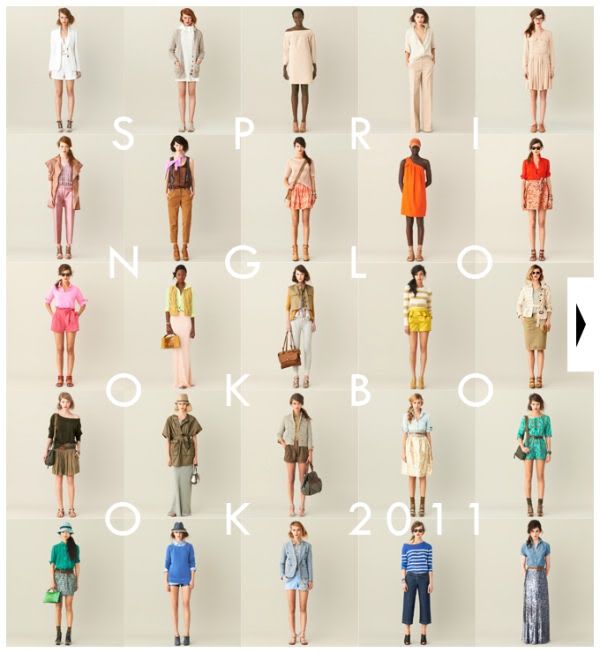 I hope by now you have already seen some of the J.Crew Spring Lookbook 2011 somewhere. It is amazing. I love the styling, the pieces, the hair! So good, as always. I appreciate how they ordered the cover of the lookbook in color order. The hair in this shoot really appealed to me too! I love the wispy-ness of it and the whole 'I-just-threw-myself-together-but-I-still-look-awesome' look. So while spring is almost over (time flies when you're having fun), let this attitude carry on into the summer!
Here are my favorite outfits, organized by hair. The hair! The HAIR!! <3 And also, I love putting all of the outfits right next to each other. So much inspiration.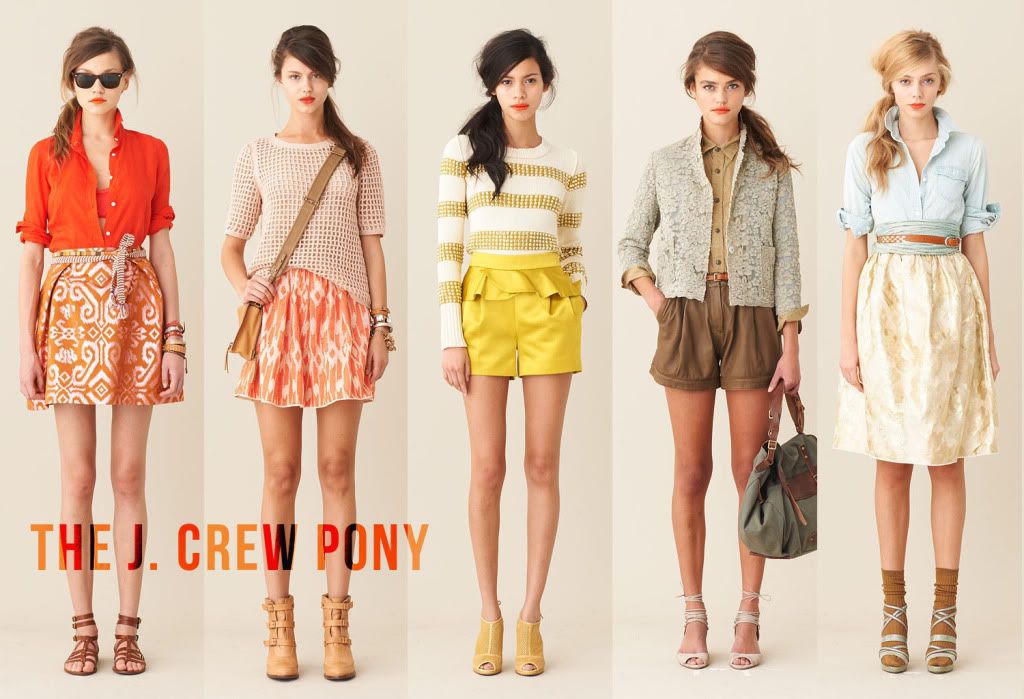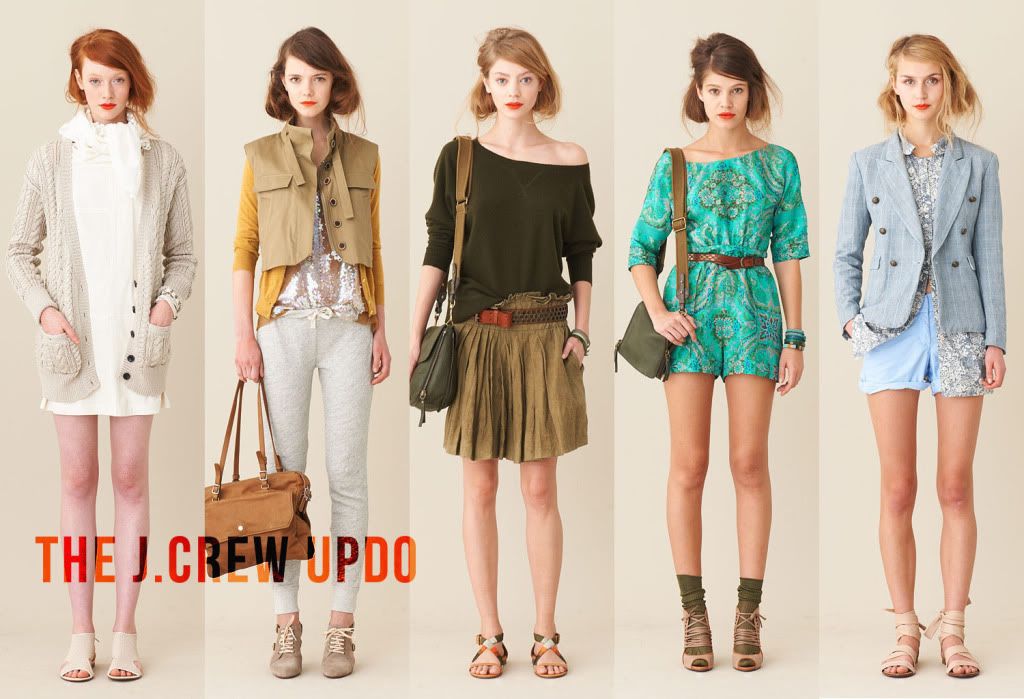 Today, I'm going to attempt to do the pony style with my hair. Gotta look good while studying, yo!