adorables: candle in the dark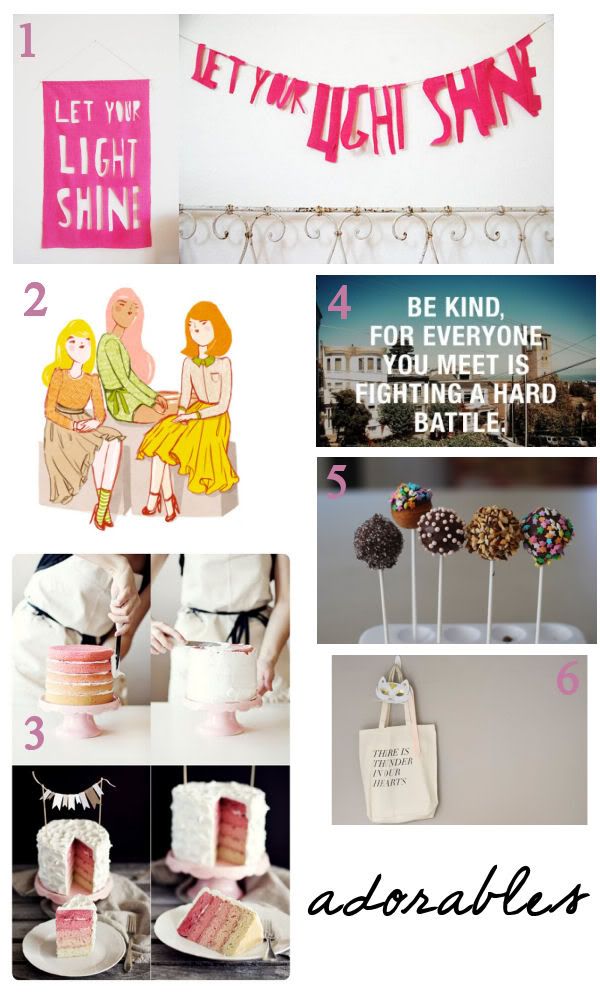 1.
Ruby
of
Cakies
made this adorable banner for her little girls' room and I love it! I love the idea of the double whammy: the cutout and the letters themselves. So cute & simple.
2.
Kris Atomic
. So good. I wish I had this kind of style. Looking through her portfolio is a wonderful dreamyness, and I wish I had more time to draw. Summer!
3.
This cake
. Next party. I'm doing it. Recipe via
Amy Kiwifruit
. And the fun thing is that you can do it with any color!
4. I need to remember
this
more everyday. <3
5. These
cakie pops
are so cute!!! From
Ohmydee
r's Sarah.
6. And
this BAG
! I love this bag. Finally figured out where it is from. Fieldguided. Love their style, their products and their everything. Most def getting this after my next paycheck!
I know around here that it is getting down to crunchtime with finals just around the corner. Anybody else in the same boat? Good luck! It'll all be over soon. Everyone else, enjoy this week before Memorial Day!