wedding flower hair piece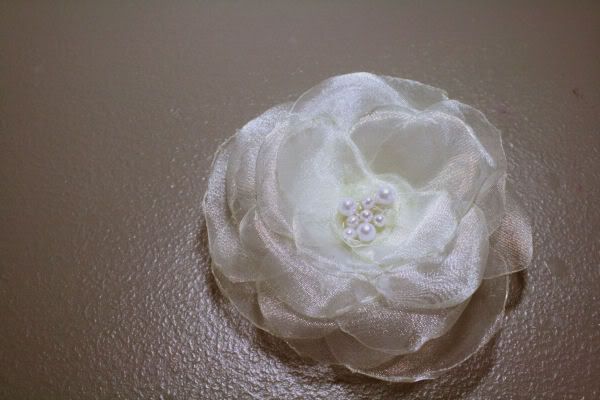 Ahh, the sun has come out and hopefully it will stay! But, you can never really count on that in Oregon. Guys, it's hard being an Oregonian! Always being happy when the skies are all dark and gloomy. Yesterday was great though! I was so happy. Sunshine is amazing.
I tried making a hair thing for my cousin's fiance, and it turned out pretty well! It was really fun to use organza, such a nice fabric to work with. I really liked how it turned out with the pearls in the middle. But, really, I just copied
product ideas
already on Etsy. Yes, guilty. But, it's a trial run and it was good practice for working with organza. I am planning on making some signature wedding hair pieces in the future, after this collection that I am working on now (!). But yes, I just wanted to share this! Thanks for reading.