i want you to know, when i look in your eyes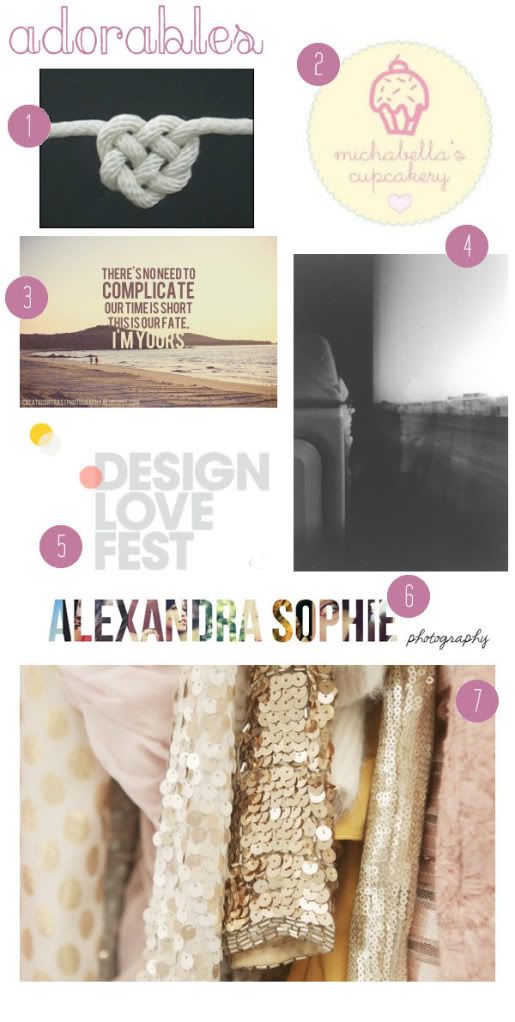 1.
heart knot
. i want this in my life everyday.
2.
michabella's cupcakery
! i've been following
michabella's blog
ever since i started blogging and it's so cool to see how her blog has grown and her own cupcake business! her pictures are delicious and always leave me hungry!
3.
janelle
did it againnnn! simple & lovely. means so much.
4. this is my friend's picture,
maiko ando
! she shot the photoshoot for cucuco. she's awesome. i met her in class last term and we really hit it off. she's off to do photography in the real world, and i wish her the best as she shares her art with the world. give her some love! her pictures are great.
5. bri tags this
design love fest
as 'where type & images totally make out'. and they do, really. i love ti and can't get enough of it. her eye is amazing and her writing is fun and adds a lot of personality. i love her blogggogog!
6.
alexandra sophie photography
. sooo sooo pretty. this was definitely inspiration for the photoshoot.
7. UHH, peach & gold & sequins. GOOD GREAT
GOODNESS
.
Thank goodness it's MONDAY! I mean, am I right? TGIM!