1MM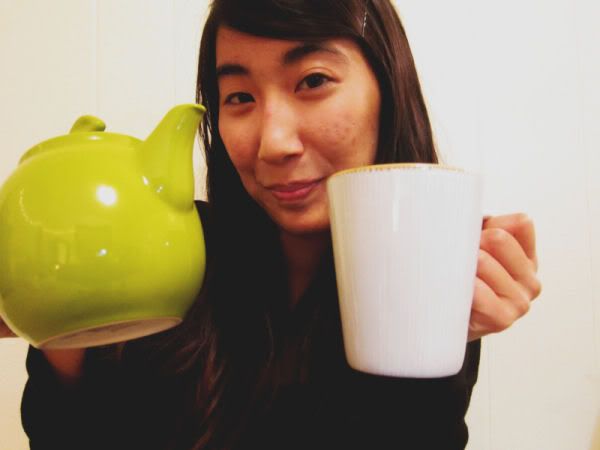 Yes. Completely, totally & wholly inspired by
LLYMLRS
. I want to watch my face get older and then show my kids. Is that strange?
♥ This teapot is from my BFF
SK
! It's the perfect color, size & shape for me. I love making & drinking tea from it. Mmmm. And then, I always remember my best friend Kimmy. Aww.
♥ I MISS MY MOM. (and dad and sister)
♥ This past week of break I studied studied studied for the GMAT. Luke and I would go to a different coffee shop every morning and get some work done. I actually loved it. And then we would watch Community or Modern Family at night. And that was the perfect ending to a perfect break.
♥ School started today, and it was a lot more fun than I expected! I like all of my professors so far a lot, and I had some fun friends in every class. I was really dreading today, but now I am kind of excited for the rest of the term. It will be great.
Happy Monday!