gold glitter journal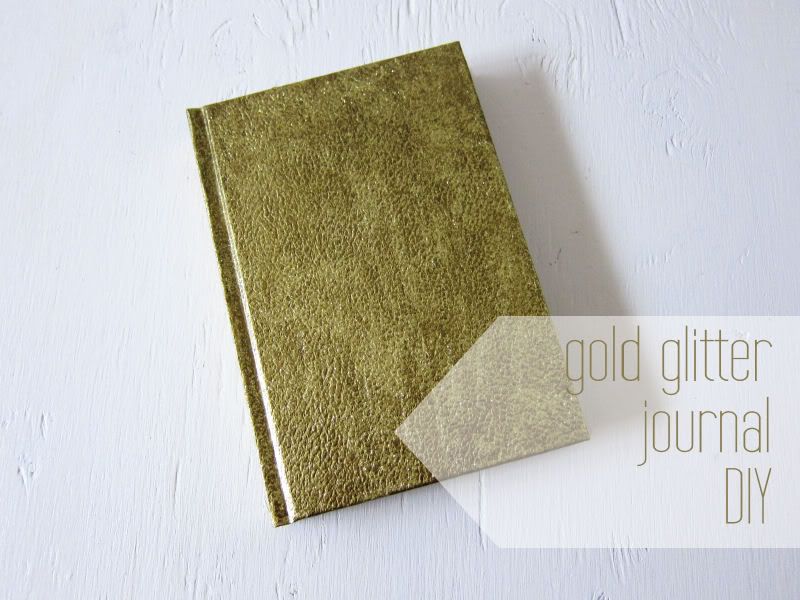 For the past few weeks, my current journal has been nearing it's end and I've been on the lookout for replacement ones. A very important purchase. But I hadn't been able to find the perfect one! I remember stumbling across a pretty pink glittery journal at Anthropologie, but it was lined or something. As my journal's days were numbered and I wasn't finding a journal I really liked, I took matters into my own hands and created my dream journal. And now, you can too!
1. I bought a simple,
hardbound Pentalic
sketch book. I like them because they are cheap, compact and gel ink doesn't bleed through the pages. I used Michael's generic metallic gold paint for the base and Martha Stewart's Florentine Gold for the top coat. I applied them with a regular brush and a thin one for edges.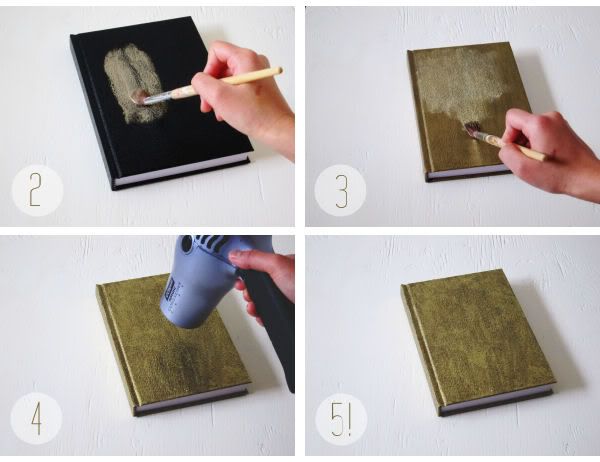 2. I painted two coats of the gold base. 3. Then, I painted two coats of the gold glitter. 4. I used a hair dryer to speed up the drying process, which allowed me to decorate the journal in about an hour. 5. Voila! It's done!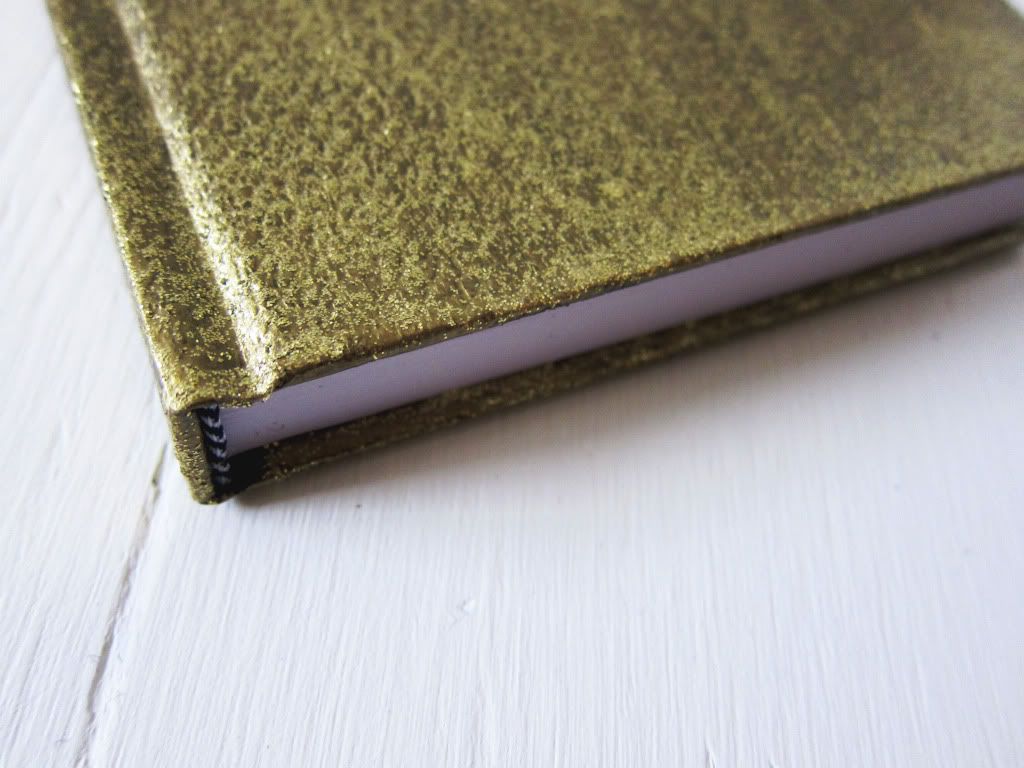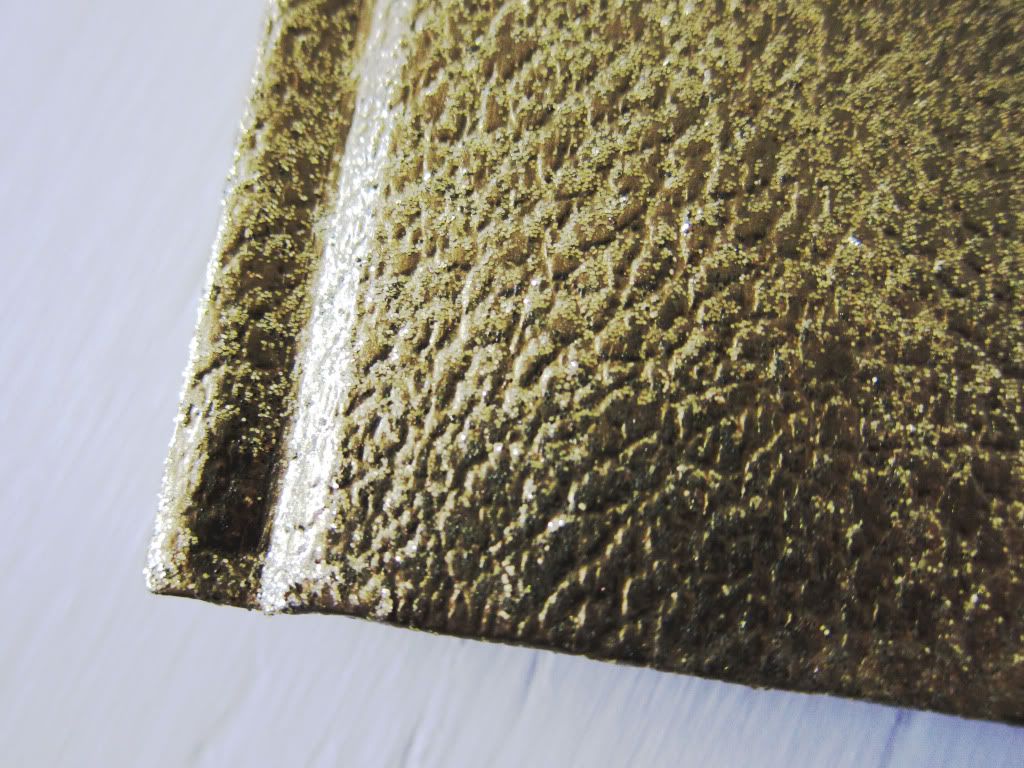 I'm super happy with how my journal turned out. For the first few hours, when dry, the journal felt a little sticky and I was worried I would need to apply some kind of sealer, but after a day it feels great and I'm not worried about it. I had heard great things about Martha's glitter paint, and it's done a great job of not flaking off at all -- of course, it's only been a day. Anyways, I LOVE LOVE LOVE IT. Absolutely! I can't wait to use it. And the best thing about this for you is that you could do this in any color, and you can love it just as much. :)