fall sweetly
Whoowee! Did not expect to take that long blogging hiatus at all! But, I am proud to say that I finished writing and successfully defended my thesis with honors! Yayyyyy. I'm SO happy to be done! More time for arting and trying to find a job!
I was actually really lucky and got to write about this blogging community that I am apart of, which is a part of the culture I titled 'Indie Girl Culture'. In a nutshell, my thesis looked at these blogging businesses (my primary casestudies were A Beautiful Mess, Fancy Treehouse and Designlovefest) and why they were successful, and it looked particularly at the Handmade community, like Renegade. Looking back, it was pretty fun and I'm happy to have looked at those relationships and intricacies. Also, all my years of reading blogs when I should have been studying paid off during the questioning, I was able to answer them all with sufficient history of this blogosphere and it went smoothly! Hooray!!
Here's a taste of my presentation: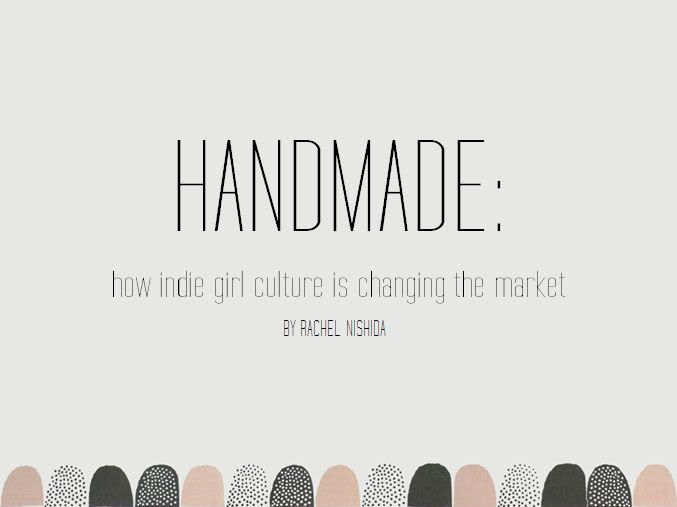 (Slide used bits of this image, so cute!, buy the tea towels here!)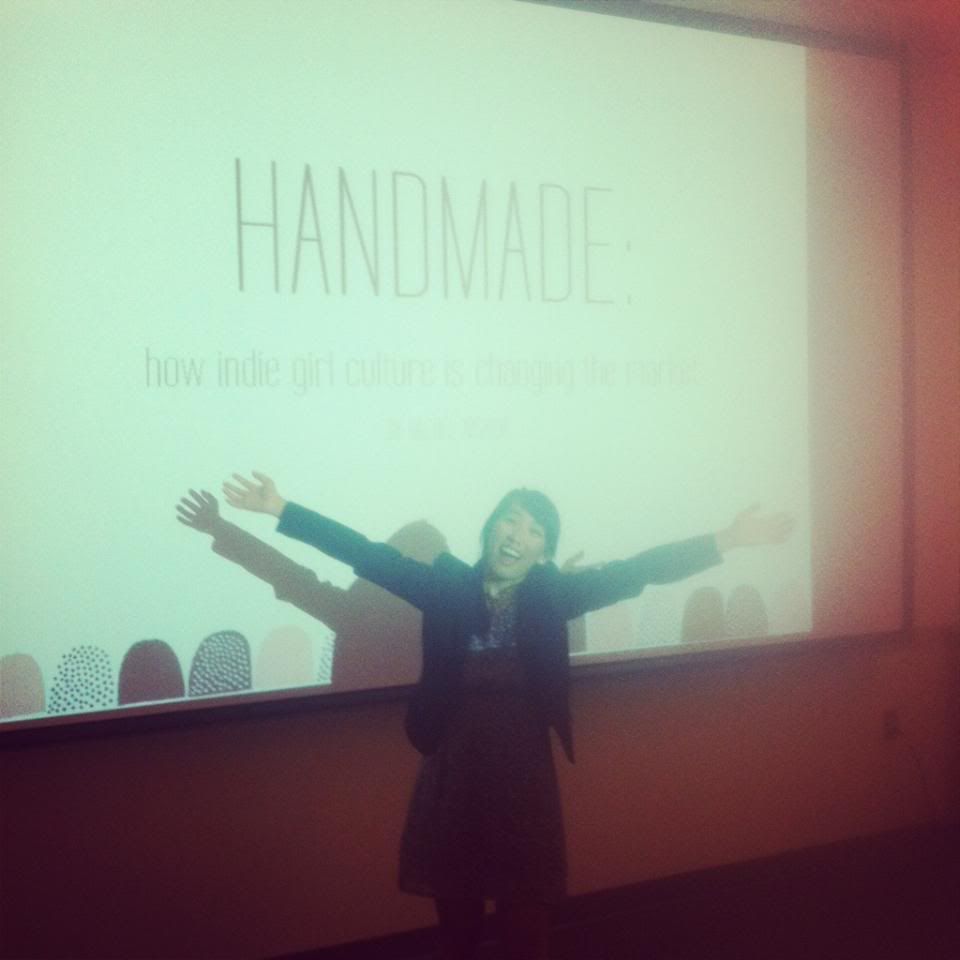 and the only picture I have right now of my defense!
So, with my thesis almost in the bag, I have been spending some quality time arting (and watching GG). I took a calligraphy class over the break and it's been fun learning how to do it! I listened to 'It's Blitz!' by the Yeah Yeah Yeahs soooo much while writing my thesis. I can't believe I missed it when it first came out! But, yeah. LOVEE IT. So, that is what inspired this: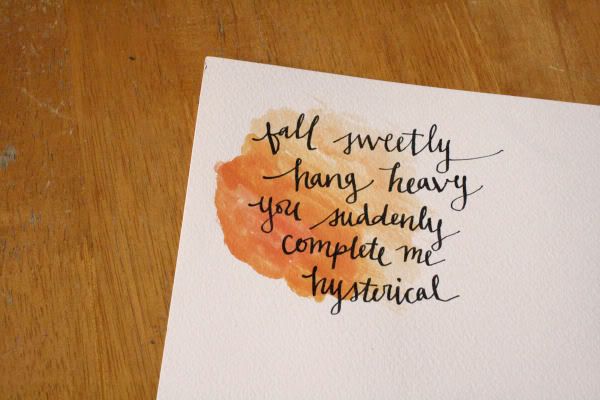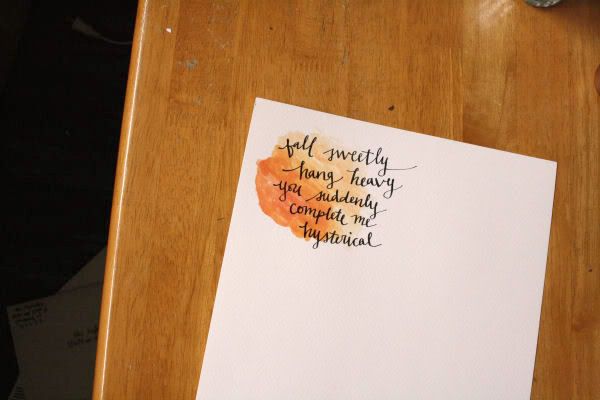 And I love the mess that business and art creates!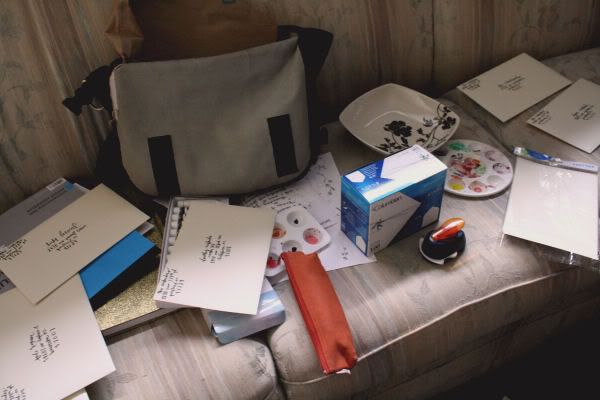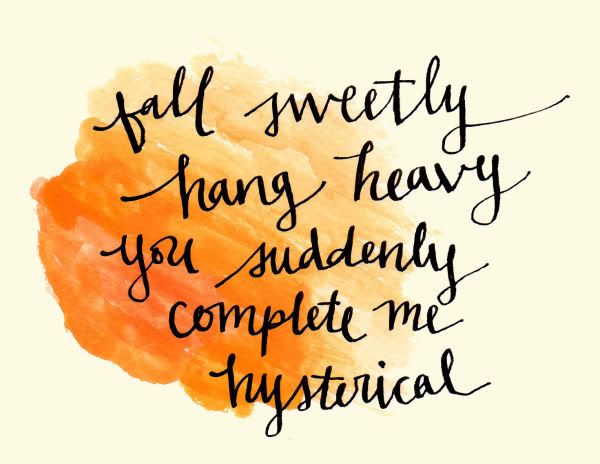 pin it here!
Thanks to all of you who are still here! & looking forward to seeing more of you around!! xoxox