"bear with me"
When I was 8 I wanted to take my teddy bear with me -- and now I can!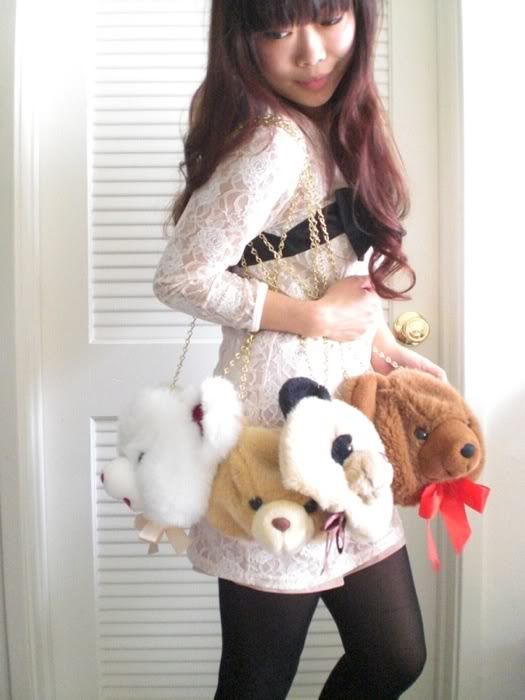 Found via
Coury
, this girl,
it's not her, it's me
is super creative. I mean -- check this out. Bear purses?! I love it. Adorable. Disregarding the headless bodies, this is so so so darling. I love her use of the chains. It makes it classy.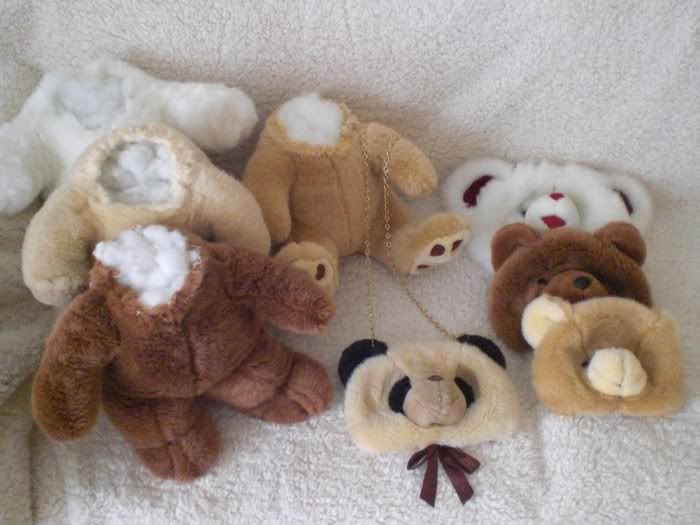 Ok, and you have to admit that the headless body picture is kind of funny.
Now, who is brave enough to try this on their own?