you always hurt the ones you love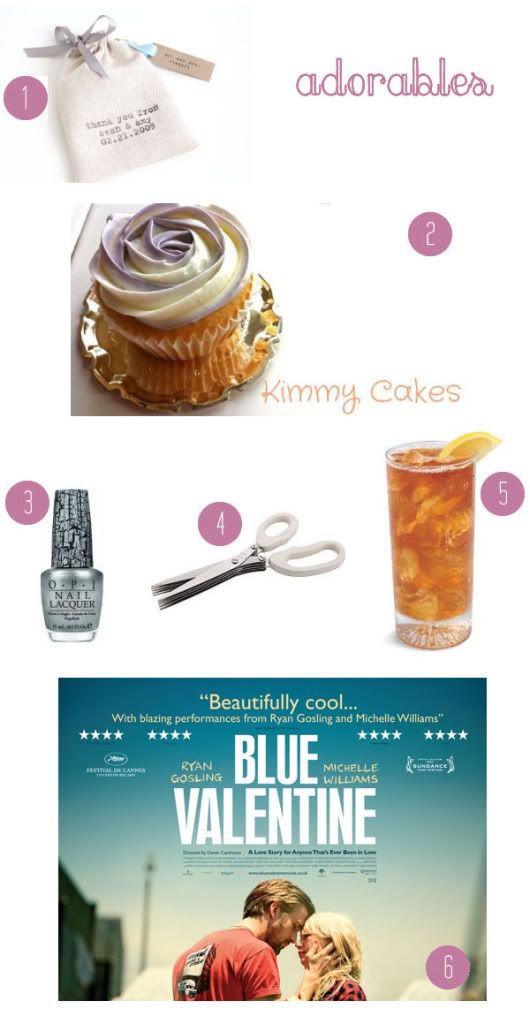 1. love amy stewart's shop,
junghwa
, which features wedding party favors and jewelry! so cute.
2. mahhh best friend has a
BLOG
! a
FOOD BLOG
, which is even better. she just started this week and shares about CAKE POPS! mmm, go give her some love!
3.
silver shatter
from opi is ahhh-some!!
4.
these scissors
are amazing. fringe makes everything better! SRSLY.
5. mmmm,
iced tea
. sun is coming out, along with iced tea!
6.
blue valentine
. goood movie. i don't know what it is about it, but it is still with me. it might be that ryan gosling and michelle williams are brilliant and beautiful together. beautifulll!!
<3